Construction Loans
Loan options for apartment construction include HUD/FHA apartment loans, bank construction loans, bridge loans, and more.
Start Your Application and Unlock the Power of Choice
$5.6M

offered by

a Bank

at

6.1%
$1.2M

offered by

a Bank

at

6.0%
$2M

offered by

an Agency

at

5.6%
$1.4M

offered by

a Credit Union

at

6.1%
Click Here to Get Quotes!
High-Leverage Construction Loans for Multifamily Properties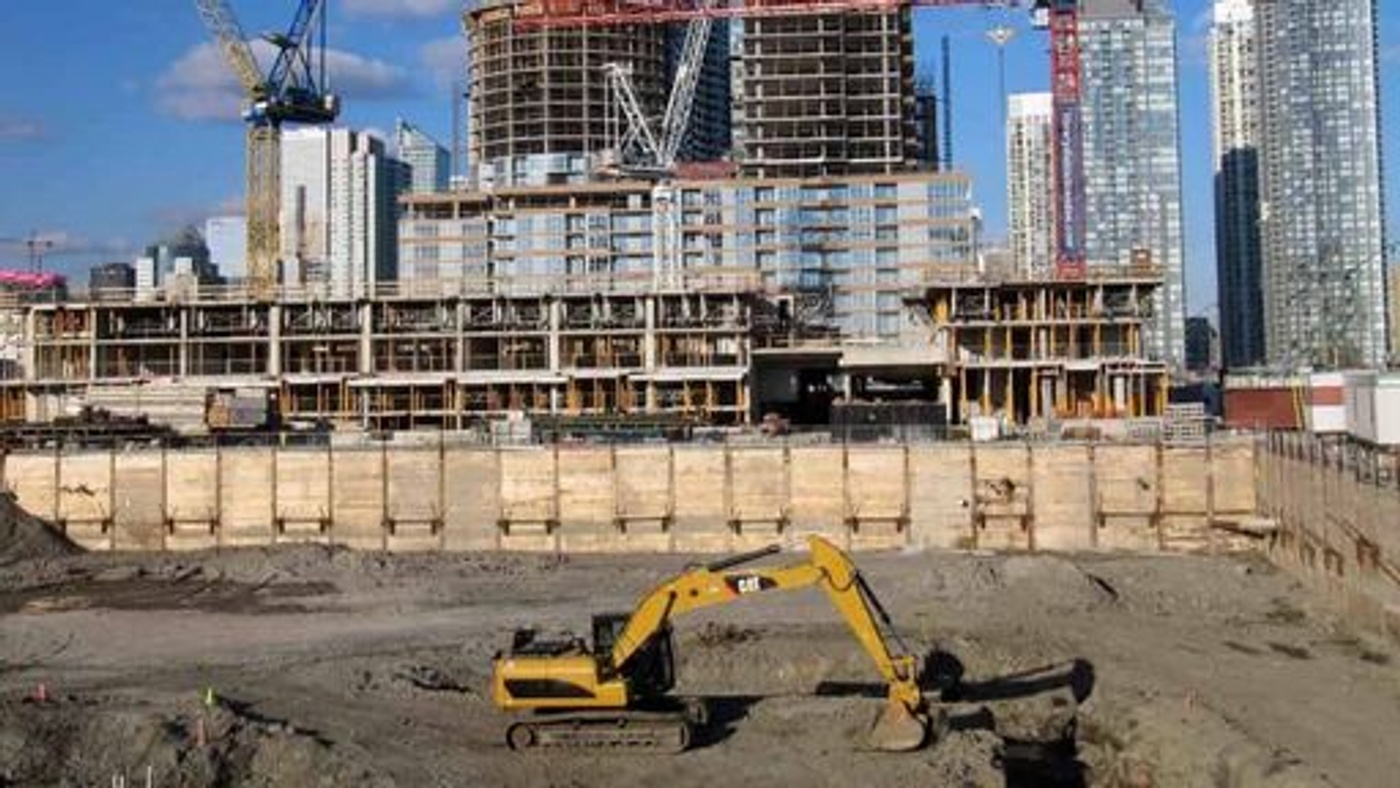 Construction loans for apartment buildings are typically more expensive and harder to get than financing for acquisitions alone. However, that doesn't mean you need to settle for ultra-high interest rates and poor loan terms. There are actually quite a few great options on the market, including HUD's flagship 221(d)(4) apartment loan program. The HUD 221(d)(4) program offers three years of interest-only (I/O) apartment construction financing, followed by 40 years of non-recourse, fixed-rate, fully-amortizing financing.
HUD apartment construction loans are a fantastic option for qualified borrowers but they can take a long time to close (sometimes up to a year). For borrowers that need a faster closing, banks and credit unions are often a better choice; however, life companies and specialized construction lenders can also provide good terms.
In most cases, a construction lender will make a series of payments on a predetermined schedule to the borrower, often with an inspection prior to each draw to ensure the project is on-time and on-budget.
HUD 221(d)(4) Apartment Construction Loans
Loan Size: Generally $2 million+
Amortization: Varies; HUD 221(d)(4) offers up to 40-years fixed and fully amortizing loans
Leverage: Typically 75% LTC/LTV (85%+ for HUD apartment construction loans)
Pricing: Rates vary; typically consisting of adjustable-rate, interest-only financing
DSCR: 1.20x Minimum DSCR
Bank Apartment Construction Loans
Bank construction loan terms include:
Loan Size: Generally $1 million+
Amortization: Varies
Leverage: Typically 70% LTC/LTV
Pricing: Rates vary; typically consisting of adjustable-rate, interest-only financing
DSCR: 1.20x Minimum DSCR
Builder: Generally needs to be approved by the lender during the loan application process.
Stated Income/Hard Money Apartment Construction Loans
Hard money loans can be a smart option for borrowers with credit or legal issues or those who need to close a deal quickly for other reasons. However, they can also be a good choice for those who need construction financing. Interest rates, however, can be high and (like bank loans) hard money is nearly always full recourse. Hard money construction loan terms typically include:
Loan Size: Generally $1 million+
Amortization: Varies
Leverage: Typically 60% LTV for land, with 100% of construction costs covered
Pricing: Rates vary; typically consisting of adjustable-rate, interest-only financing
Recourse: Loans are full recourse
Life Company Construction Loans
Life companies are known for their relatively strict commercial real estate lending requirements. However, for highly-qualified borrowers, construction-to-permanent loans are sometimes available.
Loan Size: Generally $5 million+
Amortization: Varies; often up to 25 years
Leverage: Typically 70% maximum LTC/LTV (though many life companies will only go up to 55-60%)
Pricing: Rates vary; typically consisting of adjustable-rate, interest-only financing for construction, followed by fixed-rate financing for the remainder of the loan term
DSCR: 1.20x Minimum DSCR
Recourse: Life company loans are typically non-recourse
How Loans for Apartment Construction Work
Developers have many options for financing apartment construction projects. Still, while these options are often mentioned along with other multifamily loan programs like the Freddie Mac SBL program or the HUD 223(f) loan, there are actually some key differences. Apartment Construction Loans have a few caveats worth exploring and understanding before applying for one. 
Apartment Construction loans are typically utilized by developers who may not have enough up-front capital to complete a construction project, and therefore opt to get a loan. These loans can be used to build most multifamily property types, including student housing and even hotels. When a developer applies for this type of loan, they must disclose the exact type of property that they intend to construct with the funds, along with the estimated cost. 
Funding from an apartment construction loan varies, but the average loan amount is around $2 million. An approved applicant has almost immediate access to the funds in order to complete the construction of the multifamily property. Once construction is complete, the repayment period begins, with most loans for multifamily construction carrying loan terms between 1 to 2 years. 
There are a few extra steps when applying for an apartment construction loan when compared to other multifamily financing options. First, there is the profit test, which determines the estimated value of the finished project and whether or not it will be worth more than the construction costs. Additionally, the Loan-to-Value Ratio test is used to determine the property's projected percentage of loan-to-value once the project is completed and the property is occupied. 
Generally speaking, many construction lenders will permit up to 80% loan-to-value, depending on the borrower's credit, liquidity, and a few other factors. Depending on the eligibility of the borrower, additional equity may be obtained through a mezzanine loan. It is normal for developers to cover at least 20% of the project's total cost in the form of free and clear land. In some cases, however, if the apartment construction loan reaches 90% of the total cost, the lender may require the developer to provide more leverage.
Apartment Construction Loan Highlights
In today's market, small banks are currently lending up to 65% of the project cost at competitive interest rates. Regional bank alternatives have taken an even more aggressive approach. Bank construction loans are popular because they are available for most commercial multifamily property construction, as well as for mixed-use, office, retail, and industrial properties. These loans also allow borrowers to take the finished/stabilized product and recapitalize once the project is complete with a cash-out refinance or sale, boasting limited or no prepayment penalties.
For multifamily properties, Fannie, Freddie, and CMBS offer unlimited cash-out on loans with up to 80% LTV, at the lender's discretion. HUD loans, even while offering the highest leverage, do not typically allow for recapitalization. Instead, there is a lockout period followed by a substantial prepayment penalty. For commercial properties, life companies and banks offer impressive permanent financing options that at least come with some level of recapitalization or earn-outs.
Additional Apartment Construction Loan Points of Interest
HUD loans are non-recourse, including the construction stage.
Bank loans are generally full recourse during the construction period, with some lenders offering "burn-off" options after stabilization.
HUD loans can be utilized for market-rate properties (not just affordable properties).
There are fixed-rate interest options available for construction and permanent financing through HUD.
The HUD/FHA 221(d)(4) set a 1.11 DSCR for affordable housing projects
Small bank loans (under $4 million)have interest rates that start at Prime + 1.50%.
Bank loans for larger construction projects start at LIBOR + 250 bps.