HUD 221(d)(4) Loans
The HUD 221(d)(4) is HUD's flagship loan for the construction and rehabilitation of large multifamily properties. With a variety of benefits and incredibly affordable terms, HUD 221(d)(4) loans have become the darling of investors and developers alike.
Start Your Application and Unlock the Power of Choice
$5.6M

offered by

a Bank
$1.2M

offered by

a Bank
$2M

offered by

an Agency
$1.4M

offered by

a Credit Union
Click Here to Get Quotes!
The HUD 221(d)(4) Loan
Non-Recourse, Fixed-Rate Loans for the Construction and Rehabilitation of Multifamily Properties insured by HUD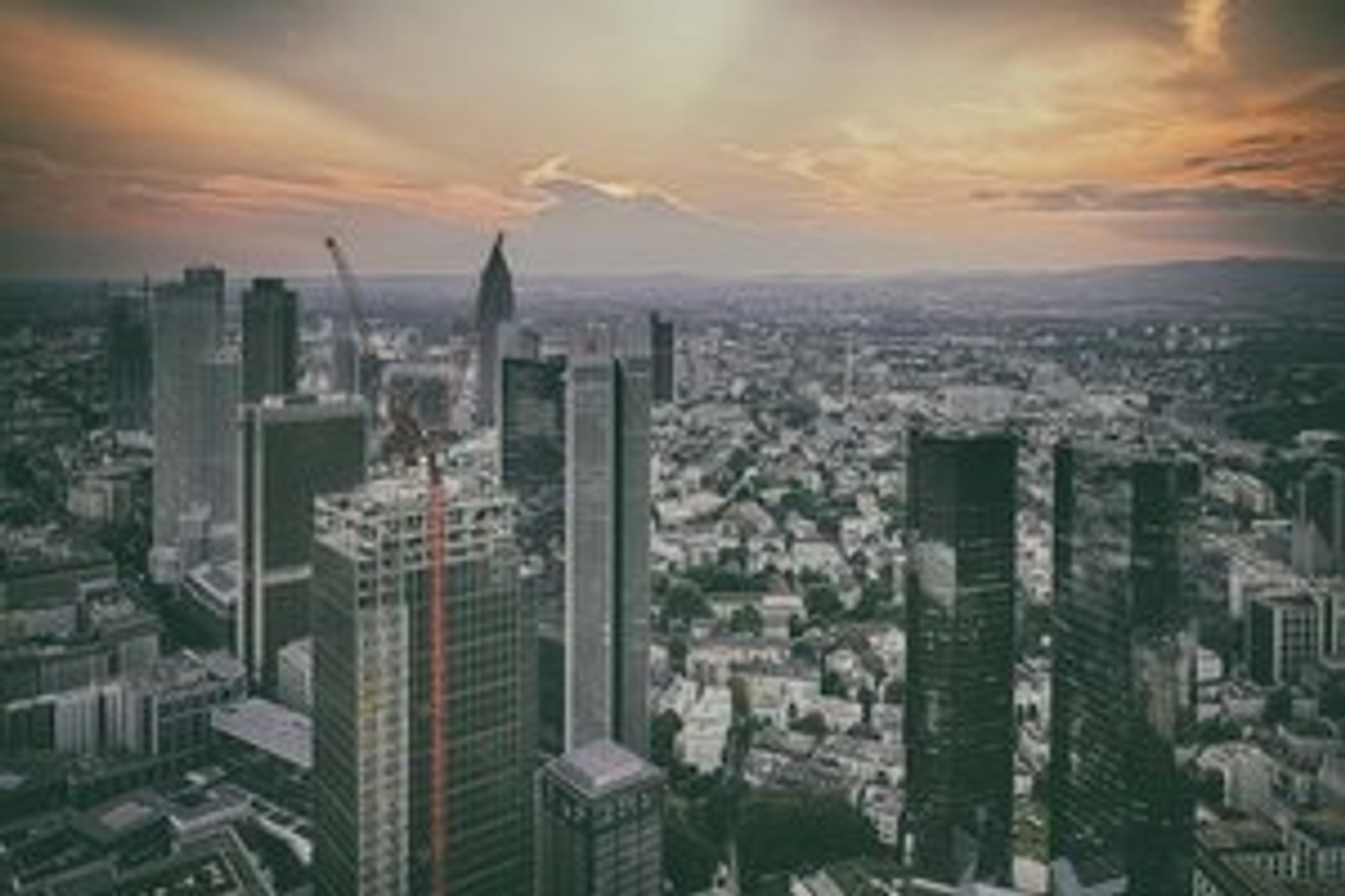 For investors looking for non-recourse, high leverage, 40-year fixed-rate loans for both the construction of new properties and the rehabilitation of existing ones, HUD's 221(d)(4) program (sometimes referred to as the FHA 221(d)(4) program) is a fantastic financing option. Known as the multifamily industry's highest-leverage, lowest-cost, fixed-rate loan available in the business, HUD221(d)(4) loans have 40-year amortizations, not including the interest-only construction period which can last up to 3 years. FHA/HUD's 221(d)(4) program essentially has a 43-year loan term, allowing investors to take advantage of today's ultra-low interest rates and lock in pricing that'll still be a good deal in the 2060s.
Unlike most bank and life company loans, the 221(d)(4) program focuses more on the value of a property than on the financials of an individual borrower. Additionally, these loans offer significant incentives for affordable properties, including those that utilize HUD's Section 8 rental assistance program, or the Low-Income Housing Tax Credit (LIHTC) program. HUD 221(d)(4) loans are more costly to originate upfront and typically take longer to close than traditional loans, but, if you're working with an experienced intermediary, the costs and time to originate an FHA 221(d)(4)-insured loan are far outweighed by the benefits in the form of leverage, interest-rate risk mitigation, recourse, and more.
Considerations for Potential HUD221(d)(4) Investors
40-year fixed and fully amortizing interest rates are highly competitive, though borrowers must pay a mortgage insurance premium. 221(d)(4) loans are interest-only during the construction period, providing up to three additional years of financing at the same fixed rate.
All loans must go through a HUD pre-review process.
Adherence to Davis-Bacon prevailing wage standards is required.
An annual audit of operations is required.
Hard second liens are not allowed, but soft seconds and stock pledges are allowed if structured in accordance with HUD requirements.
A bonded general contractor is required.
The minimum loan amount is $4 million. Exceptions are made on a case-by-case basis. Generally, most 221(d)(4) construction loans are $10 million and above. There is no maximum loan amount.
2021 Sample HUD221(d)(4) Loan Terms
ELIGIBLE PROPERTIES
The construction or substantial rehabilitation of detached, semi-detached, row, walkup, and elevator-type multifamily properties, including market rate, low-to-moderate income; and subsidized multifamily, cooperative housing, and affordable housing properties with at least five units.
COMMERCIAL SPACE LIMITATION
Commercial and retail space is limited to 25% of net rentable area and 15% of underwritten effective gross income (up to 30% of underwritten EGI permitted in urban renewal areas under Section 220).
ELIGIBLE BORROWERS
Single-asset, bankruptcy-remote, for-profit or nonprofit entities.
USE OF PROCEEDS (SUBSTANTIAL REHABILITATION ONLY)
To qualify as a substantial rehabilitation of a multifamily property, a property must meet one of the following requirements:
(a) the cost of repairs, replacements, and improvements to the existing property must exceed the greater of 15% of the replacement cost of the property after completion of all work or $6,500 per unit adjusted by the local HUD office for high cost percentage in that area; or
(b) the replacement of two or more buildings, regardless of the cost.
LOAN AMOUNT/LEVERAGE/DSCR
The loan amount will be the maximum proceeds subject to the lesser of:
85% LTC (or replacement cost), 85% of net operating income, or 1.20 DSCR for market rate properties
87% LTC (or replacement cost), 87% of net operating income, or 1.15 DSCR for affordable housing properties
90% LTC (or replacement cost), 90% of net operating income, or 1.11 DSCR for rental assistance properties
ESCROWS
Replacement reserves are required in accordance with HUD guidelines.
Taxes and insurance escrowed monthly (post-construction).
Working capital reserve account equal to 4% of the loan amount (paid in cash or letter of credit (LOC)), with the unused amount refunded, as per "additional items" below.
Operating deficit reserve equal to at least 3% of the loan amount; unused amount later refunded as per "additional items" below.
MORTGAGE INSURANCE PREMIUM
A mortgage insurance premium is paid annually (in the above example of a rate between 4.10% and 4.75%, those interest rates already include the estimated HUD-required MIP). The MIP is payable at closing for each year of construction and then annually thereafter. The mortgage insurance premium is 65 basis points for market-rate properties, 45 basis points for Section 8 or new money LIHTC properties, and 70 basis points for Section 220 urban renewal projects that are not Section 8 or LIHTC. MIP of 25 basis points is available for properties that qualify for a Green MIP reduction.
TERM & AMORTIZATION
Fixed and interest-only for up to 36 months during construction, followed by an additional 40 years of fully amortizing, fixed-rate payments. A maximum term of 43 years, including the construction period.
INTEREST RATE
Interest rates are fixed throughout the life of the loan (both construction and permanent stages) and determined at commitment by prevailing market conditions. 30 to 80-day rate lock commitments are available. An early rate lock feature is available, allowing the borrower to lock the rate after preliminary underwriting. There is a 1% rate lock deposit payable at the time of rate lock, to be refunded at closing.
RECOURSE
All loans are non-recourse to key principals during both construction and permanent financing, subject to standard carve-outs.
ASSUMABILITY
All loans are fully assumable subject to FHA approval and a fee of 0.05% of the original FHA-insured loan amount.
PREPAYMENT
Generally, for best pricing, 10 years of call protection with a two-year lockout, followed by a step down from 8%. There is no prepayment penalty if the loan is assumed.
REPLACEMENT RESERVES
Annual deposits are required for replacement reserves equal to the greater of (a) 0.60% of the total cost for new construction or 0.40% of the loan amount for substantial rehabilitation projects; or (b) $250 per unit per year. In certain circumstances, HUD may consider waivers if calculations exceed $500 per door.
APPLICATION
Market rate property applications follow a two-step process: first the pre-application, then the firm application. Affordable and rental assistance properties may use MAP one-stage processing.
SYNOPSIS OF COSTS
Application fee: usually $25,000 to cover lender due diligence and third-party reports, including:
Appraisal
Phase 1 environmental
Construction cost review
Market study
Plans and specs review
FHA exam fee: 0.30% paid as 0.15% at pre-application and 0.15% at application
FHA inspection fee: 0.50% paid from mortgage proceeds
Financing and placement fees: typically capped at 3.50% of the loan amount paid at closing from mortgage proceeds
Good-faith deposit (rate lock and commitment): between 0.50% and 1% of the loan amount paid at the time of commitment and refunded at closing
Lender's legal, title, and other standard borrower closing costs
TIMING
One-stage applications for affordable and rental assistance properties generally take 5 - 7 months to close, whereas two-stage applications for market-rate properties generally close in 8 - 12 months, subject to deal specifics.
ADDITIONAL HUD REQUIREMENTS AND ITEMS FOR CONSIDERATION
An initial operating deficit account may be required to cover operating shortfalls incurred prior to stabilization. Usually, the amount will be equal to the greater of an appraiser's or underwriter's estimate, or four months of debt service for garden apartments, or six months of debt service for elevator buildings.
A working capital deposit in the form of cash or a letter of credit is required by HUD on all new construction projects in the amount of 4% of the loan amount. For substantial rehabilitation, the deposit would be equal to 2% of the loan amount.
Unused working capital and initial operating deficit escrows are released at the later of 12 months from the final endorsement or six months of break-even occupancy.
Stabilization must be projected as achievable within 18 months of the certificate of occupancy.
The borrower must retain a qualified arms-length supervisory architect during the construction.
A cost certification for the general contractor and owner are required upon construction completion.
The general contractor must execute a GMP contract, provide a 100% performance and payment bond (cash escrow or letter of credit acceptable), and have a liquidity position equal to at least 5% of the project construction contract plus all uncompleted construction work.
Loans over $75 million may be subject to more conservative leverage and DSRC requirements.
Maximum underwritten occupancy of 93% for market-rate properties and 95% for 90% rental assistance properties.
Qualifies for Ginnie Mae-guaranteed, mortgage-backed securities, direct placement, or may be used to credit enhance tax-exempt bonds.
HUD 221(d)(4) Benefits
LIHTC: These HUD multifamily loans can be used with the federal government's Low Income Housing Tax Credit (LIHTC) program for affordable properties. This can save developers and investors significant amounts of money by giving them a 10-year tax deduction (provided the property qualifies).
BSPRA: HUD multifamily construction loans allow the general contractor (GC) to turn their profit into equity, deferring it until later. This program, called Builder Sponsor Profit Risk Allowance (BSPRA), can reduce the amount of cash needed at closing.
No income limits: The FHA 221(d)(4) loan is often used to create housing for moderate-income families, the elderly, and handicapped residents who have been priced out of the rental apartment market. However, there are no income limits for the FHA's multifamily financing program.
Low MIP: FHA MIP for HUD 221(d)(4) loans is 0.65% for market rate properties, 0.45% for Section 8 or LIHTC properties, 0.70% Section 220 urban renewal projects. In addition, ultra-low 0.25% green MIP is available for Energy Star approved energy-efficient development projects.
Advantages:
Long terms, up to 43 years (with 3-year, interest only construction period)
Low interest rates
Loans are assumable (with FHA/HUD approval)
HUD 221(d)(4) loans are non-recourse
Disadvantages:
Can take a long time to close (around 11-12 months with traditional application processing (TAP), or around 6-7 months with multifamily accelerated processing (MAP).
Requires a significant amount of documentation, including third party reports such as environmental assessments, architectural and engineering reports, and market studies
One-time and monthly MIP (mortgage insurance premium) fees are required
Strict limits on cash distributions to owners