HUD 232 Loans
HUD 232 loans provide the industry's lowest cost financing options for the new construction or substantial rehabilitation of senior housing, assisted living, or skilled nursing facilities.
Start Your Application and Unlock the Power of Choice
$5.6M

offered by

a Bank

at

6.1%
$1.2M

offered by

a Bank

at

6.0%
$2M

offered by

an Agency

at

5.6%
$1.4M

offered by

a Credit Union

at

6.1%
Click Here to Get Quotes!
HUD Financing for Building or Rehabilitating Healthcare Properties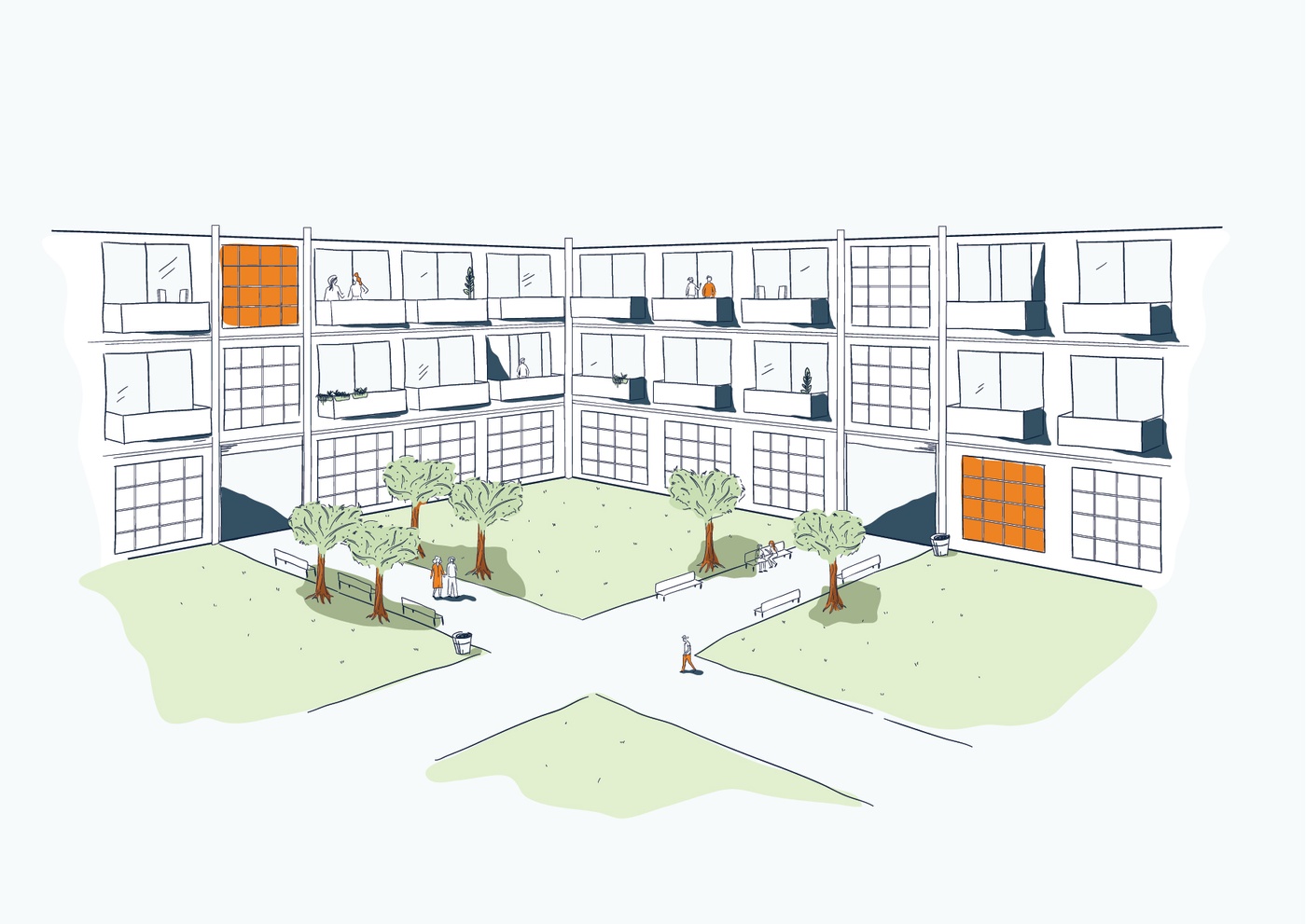 When it comes to financing the new construction or heavy rehabilitation of a healthcare facility, there aren't many loans as well suited for the project as the HUD 232 loan. Designed with seniors housing, assisted living, skilled nursing, and similar healthcare facilities in mind, the HUD 232 program allows borrowers with existing HUD loans to refinance their healthcare property or can be utilized for financing the construction of a new healthcare property. Like many other HUD products, 232 loans are non-recourse and fully assumable (with FHA approval and a 0.05% fee). Investors even get to benefit from HUD's LEAN loan processing, which is a streamlined loan process that not only cuts down the amount of required paperwork but also reduces approval times substantially.
2021 Sample Terms For HUD 232 Loans
Size: Minimum loan of $2 million (typical loan averages $7.6 million)
LTV/Leverage:
New Construction: 75% (for profit), 80% (non-profit)
Substantial Renovation:
75% (for profit), 80% (non-profit), OR
Borrower-owned: 100% of current mortgage debt or 90% pre-rehabilitation market value (95% for non-profits)
Purchase/substantial rehabilitation: 85% of purchase price or 90% pre-rehabilitation market value (95% for non-profits)
Term: 40 years, fixed-rate
Amortization: Up to 40 years, fully amortizing
Minimum DSCR: 1.45x
MIP: Mortgage insurance premiums for HUD 232 loans include a one-time MIP fee of 1% of the entire loan amount, due at closing, and an annual MIP fee of 0.65%
Third-Party Reports:
HUD 232 loans typically require third-party reports, including:
HUD/FHA Approved Full Property Appraisal
Borrower/Stakeholder Credit Reports
Plans and Specifications Review
Phase I Environmental Assessment
Architectural/Engineering Report
Market Study
HUD 232 Eligible Properties:
In order to be eligible for HUD 232 financing, a project must:
House 20 or more long-term patients
Provide constant/ongoing medical attention for individuals in need of care
Be licensed by the appropriate city or state organization
Have had construction be complete for at least three years, though newer property additions are allowed, as long as they are smaller than the original building (for HUD 232 substantial rehabilitation loans)
Have no more than 20% of the project's gross area or gross income devoted to/derived from non-resident daycare
Have no more than 25% of all units can be independent living units
Have no more than 10% of the gross floor space filled and no more than 15% of the property's income derived from commercial tenants
Davis-Bacon Wages: Since HUD 232 projects involve federal insurance and construction over $2000, they are subject to the Davis-Bacon act, which requires that all workers be paid the "prevailing wage" in their area. In order to determine the prevailing wage in your area, you can use this free Davis-Bacon wage calculator, provided by wdol.gov.
Advantages:
Low, fixed interest rates
Loans are fully assumable (with FHA/HUD approval)
HUD 232 loans are non-recourse, limiting risks for developers
Disadvantages:
Requires that borrower/owner makes regular contributions to a replacement reserve fund
An FHA application fee of 0.30% of the loan amount and an FHA inspection fee of 0.50% of the loan amount are both required
Requires both an initial, one-time MIP (mortgage insurance premium) at closing, as well as monthly MIPs throughout the life of the loan
Requires annual audited financial statements from owners