Fort Lauderdale Apartment Loans
Find the apartment financing information you need and apply for apartment loans of your choosing in Fort Lauderdale
Get Quotes ← Apply for a loan in minutes and get multiple quotes today
Fort Lauderdale: In the Spotlight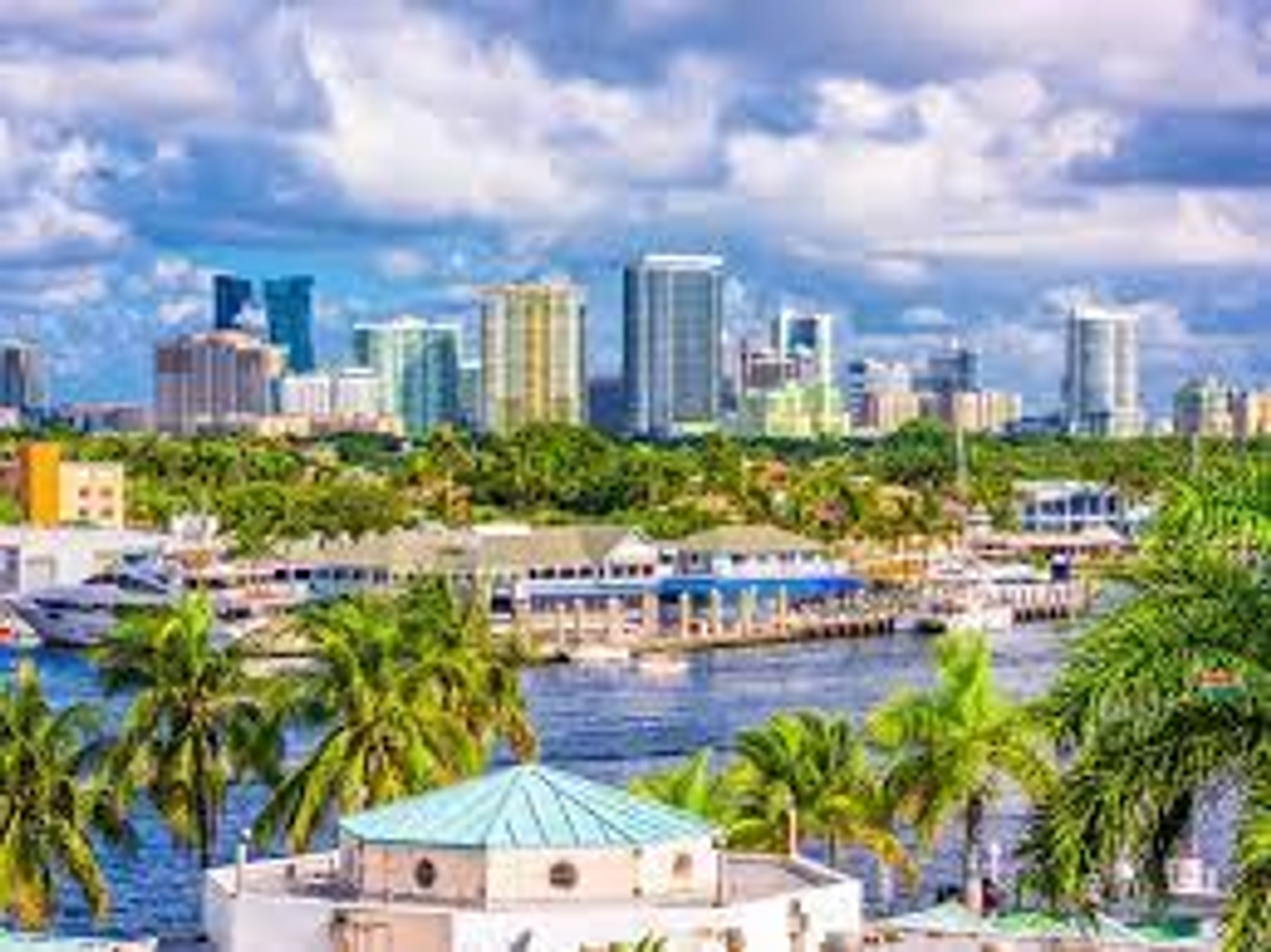 Fort Lauderdale, Florida is located 25 miles north of Miami and is the county seat of Broward County. The city is part of the Miami Metropolitan area. The population of Fort Lauderdale is just over 180,000, making it the 10th most populous city in Florida. It also covers just 35 land miles. The metro area is home to 63 golf courses and the Port Everglades cruise port.
The unemployment rate is at a record high, but dropping slowly, around 11% for the entirety of South Florida
The median household income is $55,269, an increase of more than 5.65%
The median age in Fort Lauderdale is 42.8 years old
Fort Lauderdale employs over 90,000 residents
There are 45,000 resident yachts in the city
Fort Lauderdale Apartment Loan and Multifamily Property Facts
Fort Lauderdale is part of the South Florida market, which has seen some growth after recovering from 2020. Although unemployment is still high and people are still uncertain, the multifamily market is starting to pick up steam. Vacancy rates and new deals are helping spur the market.
Fort Lauderdale has a low vacancy of less than 4.5% in all apartments
The city is home to the largest Co-Living project in the country, Society Las Olas, which features 640 units
Saramar Apartments, with 95% occupancy, sold for $58 million in 2020
There has been a marginal rent increase, up to $1,535 per month
There are currently 20-25 properties available for apartment loans and commercial real estate in 2021
Although 2020 was a difficult time in Fort Lauderdale, just as it was everywhere, the city is on the rebound and the market is looking good. With new developments and promising sales on the record, now is a good time to consider an apartment loan in the city.
Fort Lauderdale Apartment Loan and Lending Options
In Fort Lauderdale, there are several different ways that you can finance your new apartment investment. We work with opportunities like:
Finance Your Fort Lauderdale Apartment Building Now
At Apartment.loans, we can help with all kinds of loans for apartments and commercial real estate in the city of Fort Lauderdale, FL. We work with value-add opportunities, ground-up developments, stabilized properties, and more. We know what it takes to get financed and find the best rates and we can help you get what you need.
The market in Fort Lauderdale is growing by the day and we can help you find the financing that you need before the competition gets too fierce. Whether you are financing your first deal or just looking for your next one, we've got you covered.
When you're ready to talk more or get started on your investment, contact our Fort Lauderdale Apartment Lending Specialists today at hello@apartment.loans or by calling (800) 567-9631.