Miami Apartment Loans
Find the apartment financing information you need and apply for apartment loans of your choosing in Miami
Get Quotes ← Apply for a loan in minutes and get multiple quotes today
Miami: In the Spotlight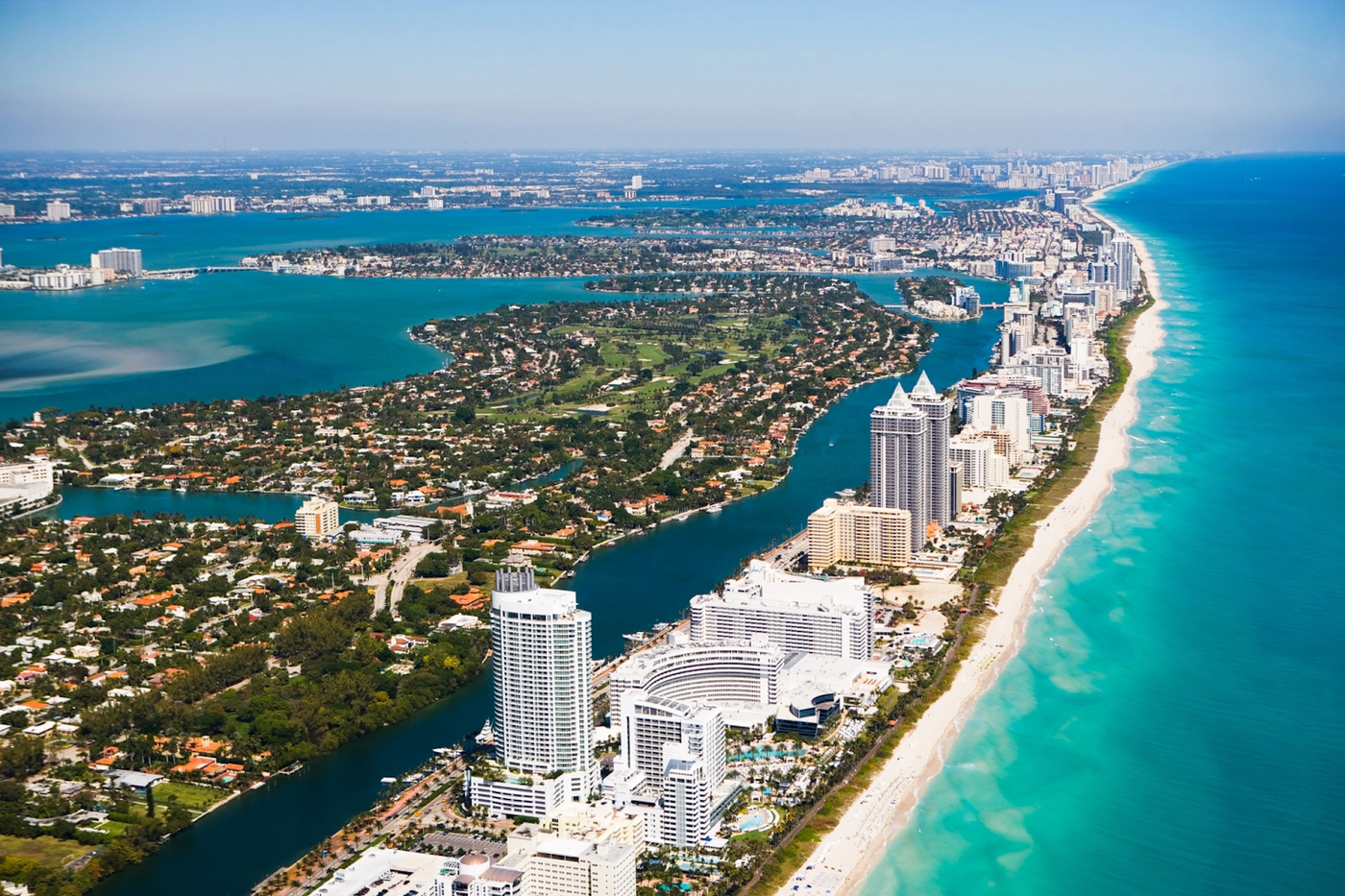 Miami, Florida is located in Miami-Dade County and is the county seat and one of the most populated cities in the state, beat only by Jacksonville. There are currently about 454,000 residents in the city of Miami, with about 2.7 million in the greater Metro area, making it one of the largest metro areas in Florida.
Miami is home to one of the largest concentration of international banks, found in its Downtown district
More than 72% of the population is Hispanic or Latino in descent
PortMiami is the busiest cruise port in the world, ranked as the second-largest major international tourism hub in the country.
The median age in Miami is 40.5 years old
The median household income is $41,818
Miami Apartment Loan and Multifamily Property Facts
In Miami, apartment loans are again on the rise. Although they fell for a bit in 2020, the market is growing strong again. Rents are holding and people are moving to the area quickly, creating a growing demand for multifamily units that are ready to go. Like many cities known for hospitality and tourism, Miami's market took a hit with the changes of the pandemic but it is finding its way back out of the woods.
There was over $2.2 billion in assets traded in 2020, down from 2019
The market has seen about 25,000 jobs added, despite the hit to the hospitality market
Average rents in Miami are about $1,700 per month
As of December 2020, there were 35,969 units under construction in the Miami Metro area
Apartment loans and multifamily sales are going to be on the rise as those 36-odd thousand units get finished and the buildings become available for sale. Add to that the existing units on the market, and now is a great time to get started in the market in Miami with multifamily properties.
Miami Apartment Loan and Lending Options
In Miami, there are several different ways that you can finance your new apartment investment. We work with opportunities like:
Finance Your Miami Apartment Building Now
At Apartment.loans, we specialize in helping with financing for all kinds of properties in the multifamily market. We can provide solutions for apartment financing, commercial real estate loans, and other needs, including working with stabilized properties, ground-up developments, and even value-add opportunities.
We know what kind of dedication it takes to find the financing that you need for the buildings hitting the market in the Miami scene. As rental rates continue to climb and more demand is seen, the buildings are going to move quickly. Whether you need a standard apartment loan or something different, we have you covered.
To learn more and get started on your new venture, contact our Miami Apartment Lending Specialists today at hello@apartment.loans or by calling (800) 567-9631.