Tampa Apartment Loans
Find the apartment financing information you need and apply for apartment loans of your choosing in Tampa
Get Quotes ← Apply for a loan in minutes and get multiple quotes today
Tampa: In the Spotlight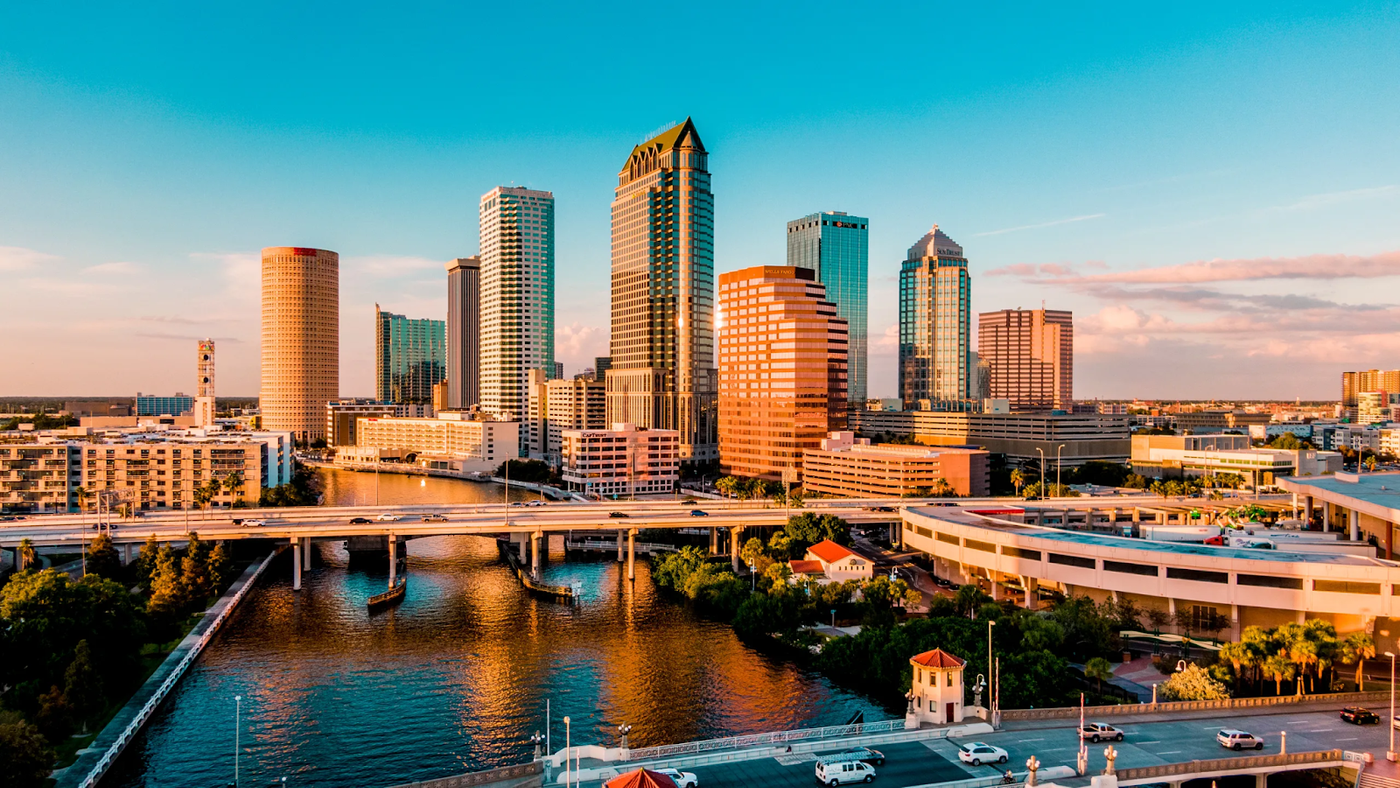 Tampa, Florida is located in Hillsborough County and sits right on Tampa Bay in the Gulf of Mexico on Florida's gulf coast. This is the largest city in the Bay Area, with a population of about 400,000 and 3.1 million in the greater Tampa-St. Petersburg-Clearwater Metropolitan Statistical Area. The city encompasses many young families and is growing regularly year after year.
Tampa has a median age of 34.6 years old
The average household income is just under $55,000
The city of Tampa covers 175 square miles, while the greater Metro area covers 2,554 square miles within the state
Tropicana and the Tampa Bay Rays call Tampa home, offering plenty of opportunity for jobs and multifamily housing in all income brackets
Tampa Apartment Loan and Multifamily Property Facts
In Tampa, apartment loans and multifamily sales are on the rise. In fact, in 2019, the city was breaking records as the Tampa Bay area (which includes St. Petersburg) topped $3.6 billion in multifamily sales, making it the first market in the state to hit the $3 billion mark.
Luxury properties accounted for 60% of those sales in 2019
Average rents in Tampa are $1,337 per month
Rent growth is up 4.6% year over year
Tampa was #7 in the nation for transaction volume in 2020
The average transaction volume for 2020 was $2.518 million
Tampa is seeing impressive population growth and the desire for multifamily properties is spurring the commercial market in a whole new way. The city is expected to reach as many as 4 million residents by the year 2040, which would be a 25% increase-- imagine what that means for apartment buildings.
Tampa Apartment Loan and Lending Options
In Tampa, there are several different ways that you can finance your new apartment investment. We work with opportunities like:
Finance Your Tampa Apartment Building Now
At Apartment.loans, we specialize in financing properties in Tampa, FL. We can provide all kinds of solutions for lending, from commercial real estate loans to standard financing, value-add opportunities, and more. We work with ground-up developments, stabilized properties, and other options that are available on the market in Tampa, as well.
If you're looking to get the best buildings in Tampa and the best apartment loans to go with them, you're in the right place. The competition is only going to increase, so the time to act is now. To learn more and get started on your new venture, contact our Tampa Apartment Lending Specialists today at hello@apartment.loans or by calling (800) 567-9631.